Company Background
Please Wait For Product Catalogue To Load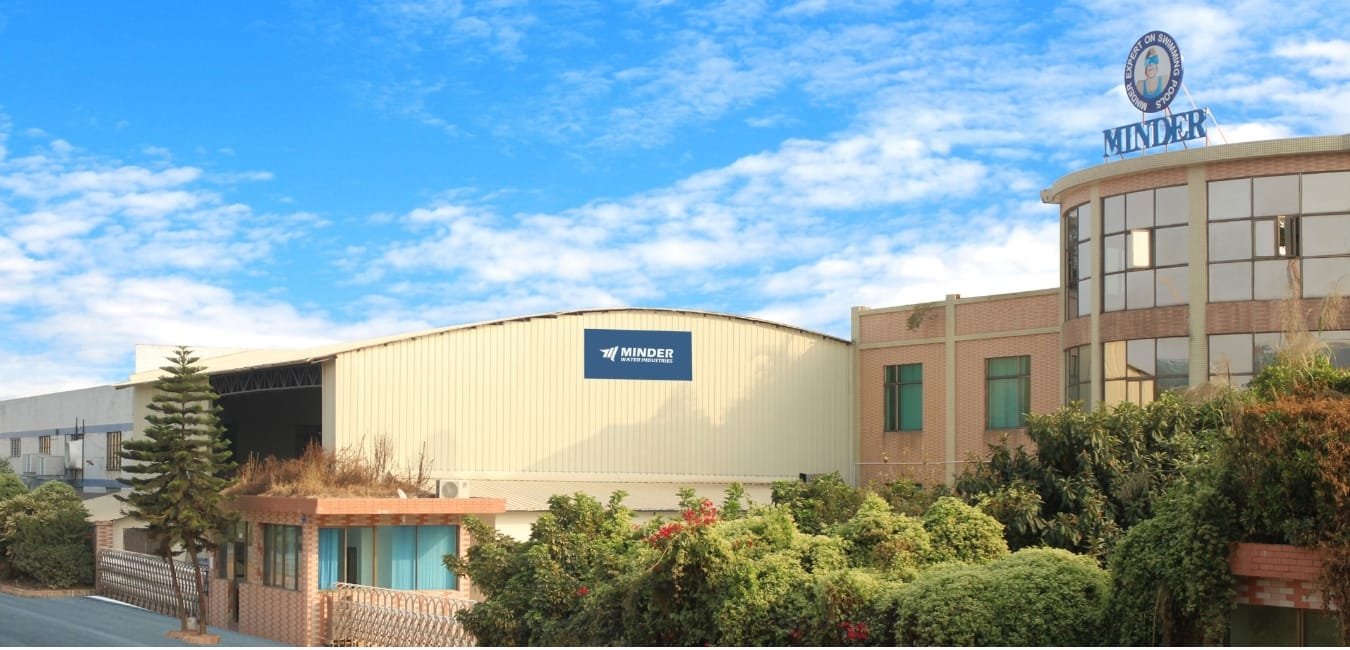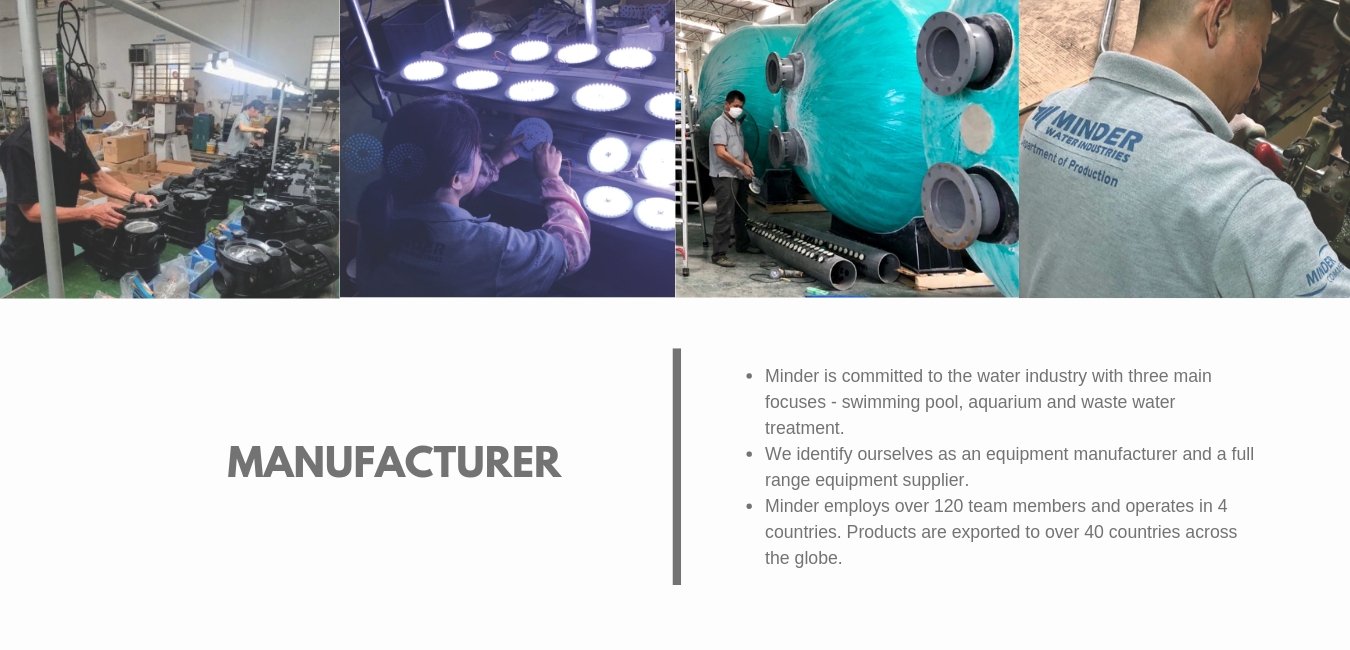 Minder is committed to the water industry with three main focuses – swimming pool, aquarium and waste water treatment.
We identify ourselves as an equipment Distributor and a full range equipment supplier.
Minder employs over 120 team members and operates in 4 countries. Prodcuts are exported to over 40 countries across the globe.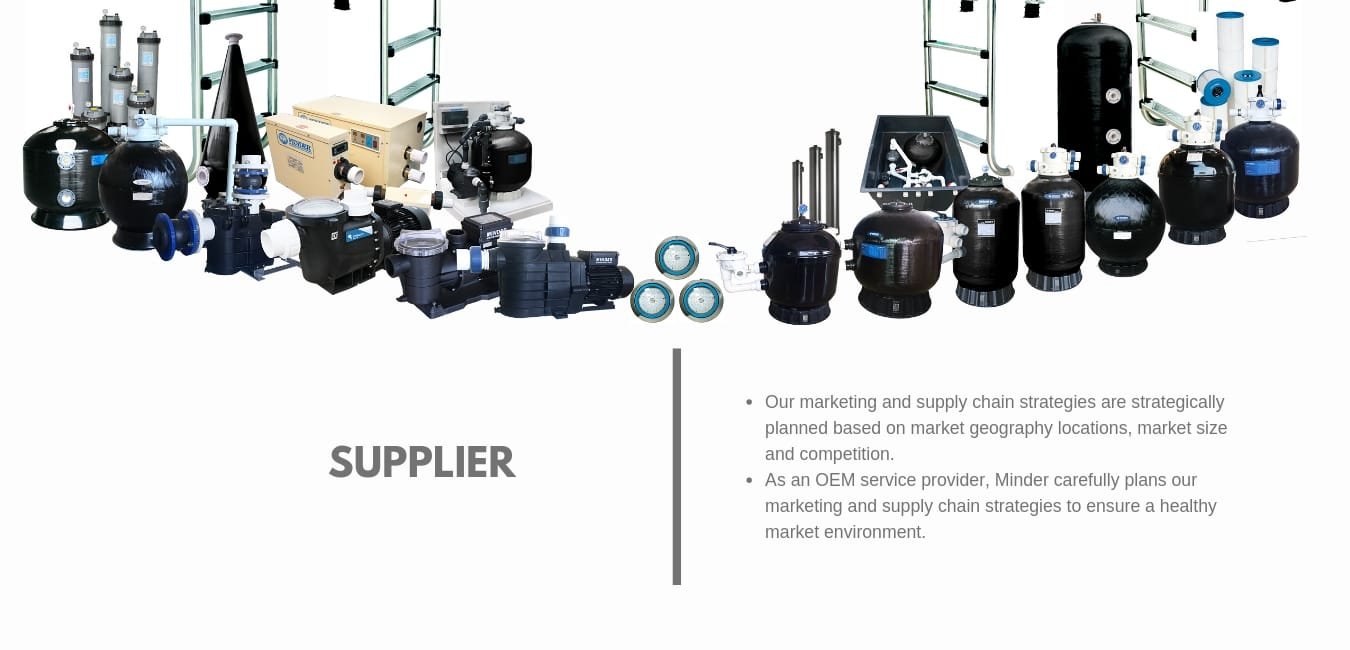 Our marketing and supply chain strategies are strategically planned based on market geography locations, market size and competition.
As an OEM service provider, Minder carefully plans our marketing and supply chain strategies to ensure a healthy market environment.