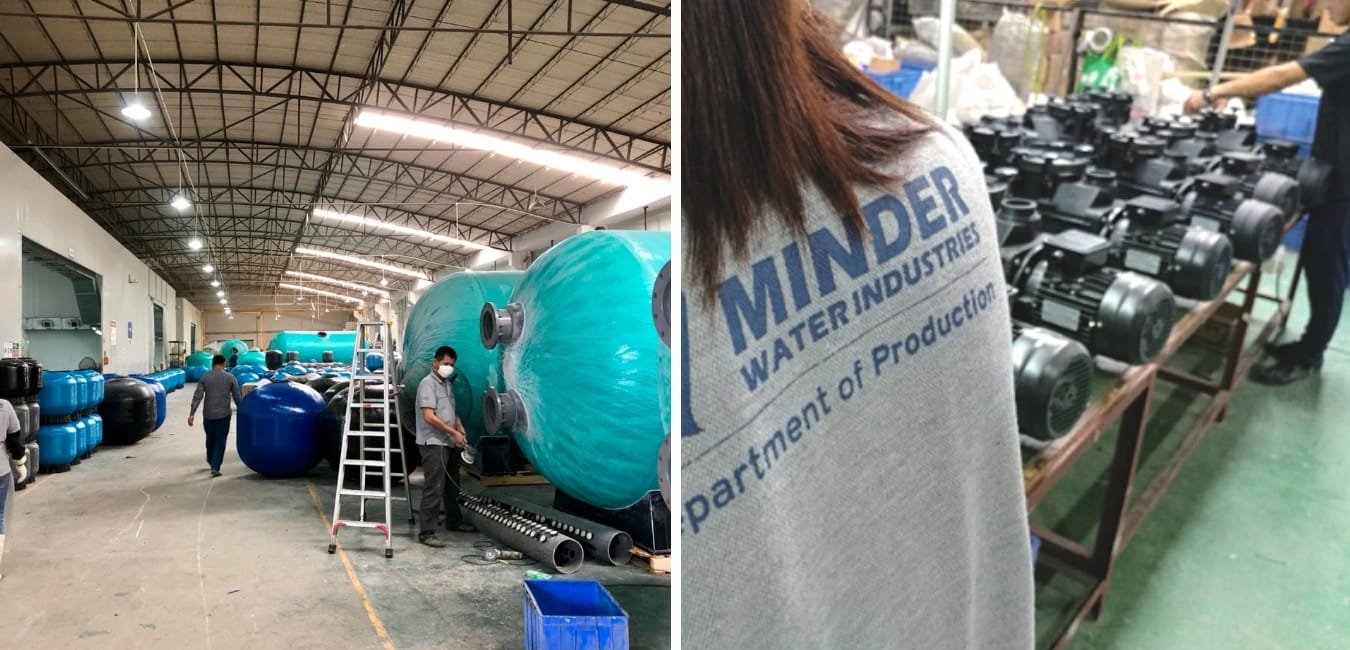 Minder's major manufacturing hub is located in Australia.
These include Media filters, Swimming pool pumps, Dosing pumps, Underwater lights, Digital Water Management Systems, Stainless Steel Ladders,  & Chlorine Generator.
Minder Plastic was added to our business profile in 2016. This additional arm not only allows us to reduce cost, but also gives us more control on quality and inventory management.